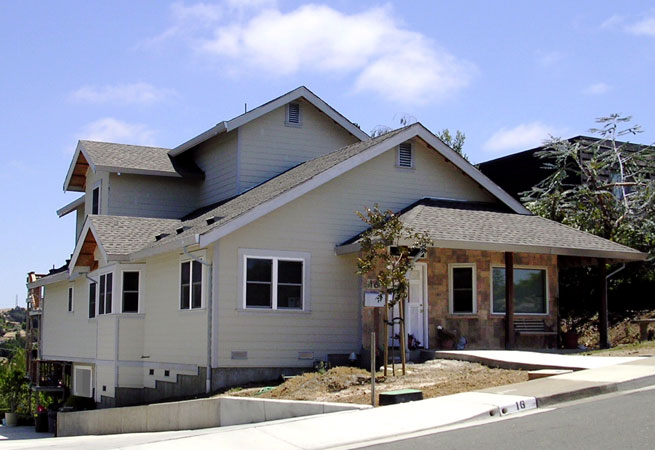 Color services for this house was purchased as a gift from one friend to another. I actually did about triple the number of color combinations for this person than the standard service and they are not all shown here. The house was built by the husband who is a local contractor. There were lots of options for adding colors because of the different widths of wood panels used in the design. He used wood windows, therefore they were paintable. The stone front was something I needed to keep in mind while selecting color options.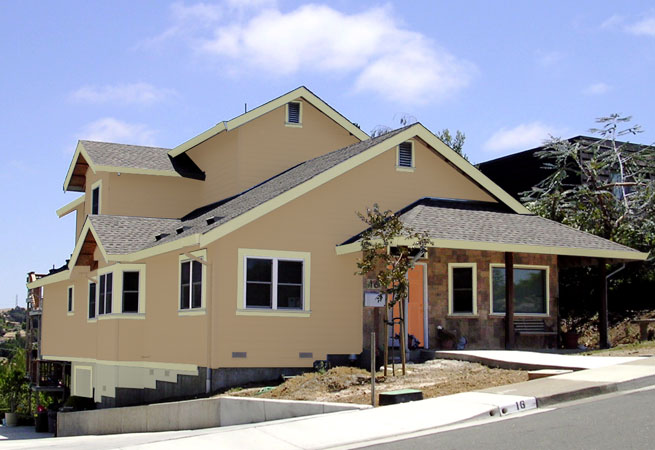 The first option I chose was to go with traditional colors that are somewhat conservative. I chose a tan for the main body and yellow trim. For a little spice I added a pumpkin door to bring out the orange and gold tones in the stone.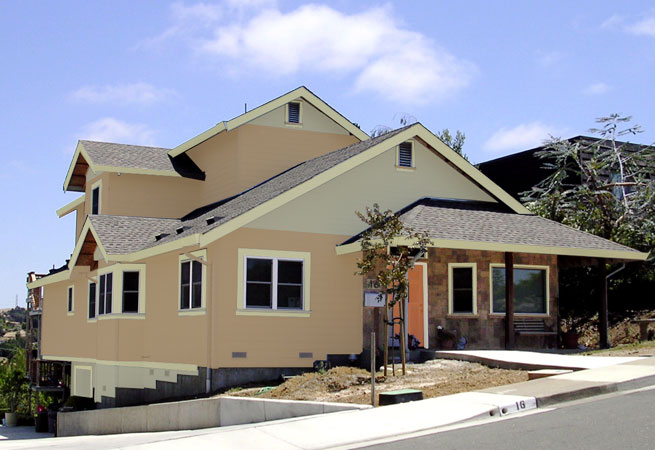 Next I took advantage of the different widths of wood panel to add another color, a lighter tan, to the main body.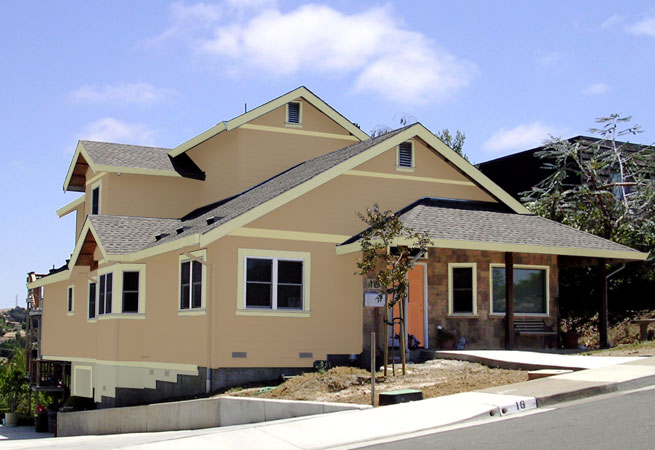 Then I tried accentuating the different widths of the wood panels by highlighting just the panel where the next width would begin using the yellow trim color.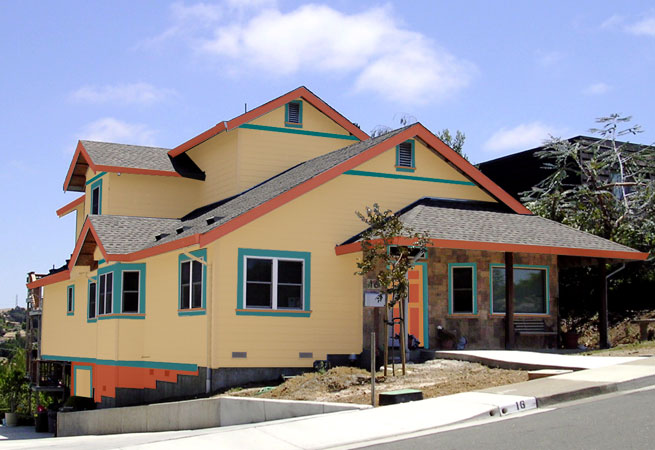 I also tried a very colorful color scheme using a darker gold on the main body with bright aqua and orange trim. I like to provide one color scheme that is more vibrant to help owners see a little out of the box. They may not go for this version, but it helps get them away from doing what they've seen everyone else on the block do.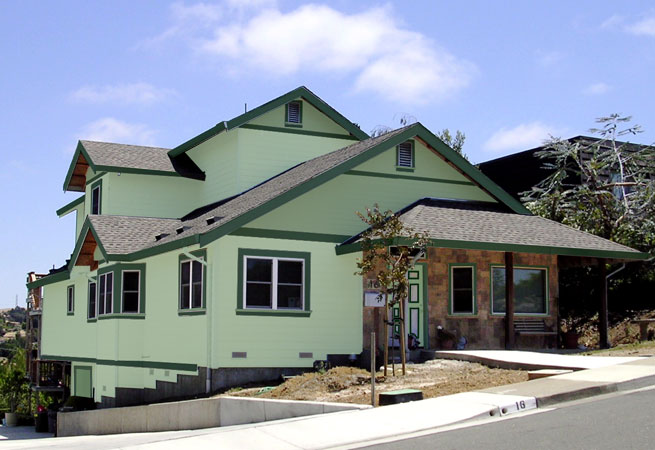 Finally, although the neighbor across the street had a green house, they asked me to show them a color scheme using green. So I chose something very different than the neighbor used and I added a second green for the main body, and selected a dark green to use in a dramatic way as trim. In the end, they chose green. Although I might have made a different choice, my job was to show them options for their home, so they could make a decision, and it worked. They realized they really wanted green.